Memgolf, a fast software for your business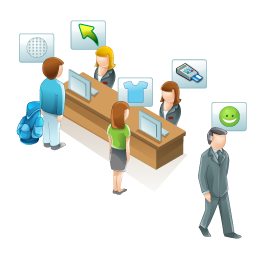 All the golf club managers agree : during the rush hour, it is the quickness with which the retail outlet is able to deal that really enables to satisfy the clientele.

MemGolf ® user interface has been thought out for a maximum reactivity : you can supply a green-fee in less than 30 seconds and even in a single click if it is a member. Of course, the ability to use tactile screens and barcodes scanners increases even more the reception performances.